Our Church is made up of people of all ages in various stages of their spiritual journey. Some are veterans, some new, together we are striving to achieve excellence in all we do. It is our desire to provide for people a real and powerful church experience.

The church was founded as a small group, meeting in a home. As the church grew, the group purchased property at 27 Fourth Street, Laurel, Maryland for its first worship facility. On June 30, 1988 the church incorporated under the name Apostolic United Pentecostal Church Inc.

Our growing body of believers want you to feel the warmth of our love and the enthusiasm of our worship as we exalt the Lord together. Our goal is to serve as a lighthouse to our community, helping to change the lives of people through the Gospel of Jesus Christ.
We believe that salvation is by grace through faith in Jesus Christ, not by works. Faith in Jesus is the means by which a person is justified. At the same time, a sinner must believe the gospel; he is commanded to repent of his sinful life, to be baptized in water in the name of Jesus Christ, and to receive the gift of the Holy Spirit.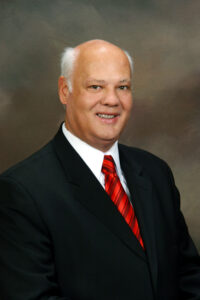 REV. JOHN M. OVERTON
OUR PASTOR
John M. Overton was born in Maryland and grew up in the church his father pastored in Bel Air. When he was sixteen, the family moved to Rockford, Illinois, where he stayed until he felt the call to ministry and enrolled in Christian Life College in Stockton, California in 1983. There he met Kerry Williams, and they were married in 1985. After graduation, Pastor Overton accepted a staff position at Christian Life Center as Newcomers Director underneath Kenneth Haney. Their first son, Michael David Overton, was born in Stockton on March 14, 1988. In 1991, the family moved back to Rockford, IL to assume the pastorate of John's father's church, Apostolic Tabernacle. Their daughter, Alyssa Renee Overton, was born there on January 26, 1993. The family moved to Maryland in 1995 and, on January 1st, they assumed the Pastorate of Apostolic United Pentecostal Church of Laurel.
For the past 25 years, Pastor & Sister Overton have led the congregation through construction projects on two buildings and seen great growth and lives changed. In 2007, the church was renamed to Cross Creek Apostolic Church and they moved into the newly completed building in Beltsville, where they hold services to this day.